Permutable is proud to announce its first powerful human-feedback-loop system for financial trading. The landmark innovation, using deep neural networks, pushes the boundaries of conventional machine learning, enabling the next generation of algorithmic financial trading.
Neural networks & the benefits of this new approach
This new approach enables real-time learning from just a few examples, resulting in ultra-fast deployment and unprecedented performance. The engine's human feedback loop interface sets a new standard in neural networks both in terms of design, implementation and also performance. 
Example 1: Human drawing and data augmentation – human draws several examples of the pattern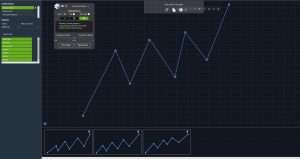 Example 2: A real human-feedback system
Example 3: AI can now beautifully deploy human taught patterns across 10,000s of charting data using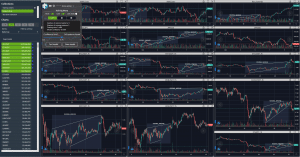 At Permutable, we are delighted to reveal these initial details of the development of this cutting-edge technology, which promises to deliver unbelievably rapid growth and advancement in the sector. Why not find out how our technology could help cement your position in the business marketplace today by getting in touch here.