Permutable will hold its first ethical investing and artificial intelligence event this April 22, 12pm – 1pm. Aimed at ethical campaigners, data scientists, investment analysts, ESG decision-makers and public relations gatekeepers, the free-to-attend event will form a deep dive into the use of artificial intelligence in monitoring the ethical practices of companies around the world.
Led by key speakers Wilson Chan, CEO and Co-Founder, alongside Alex Medvedev and Lead Engineer and Co-Founder, the event will provide an introduction to ethical investing, a look at the current challenges within the industry including where to find the necessary data, and the role of natural language modeling and visualisation in dealing with large and complex data sets. The webinar will also provide a chance to get up-to-date with current best practices and use cases within the industry, as well as trends with ESG investing, data and AI.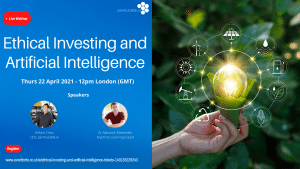 Wilson Chan, CEO of Permutable said, "All eyes are currently on ethical investing, and moreover, how AI and data can be used to make real-world impact for the greater good. Both companies and investment firms are seeing an undeniable trend towards the application of AI to generate and evaluate EDG data. In the first event in our new series, we will share our knowledge and expertise in this area which will is very much at the forefront of this exciting ESG era. We have already had a number of big names and key decision-makers, and we are looking forward to hosting them all this April."
For more information and to book your place click here. For more information on Permutable's current projects see here.