Permutable Impact Hackathon 2024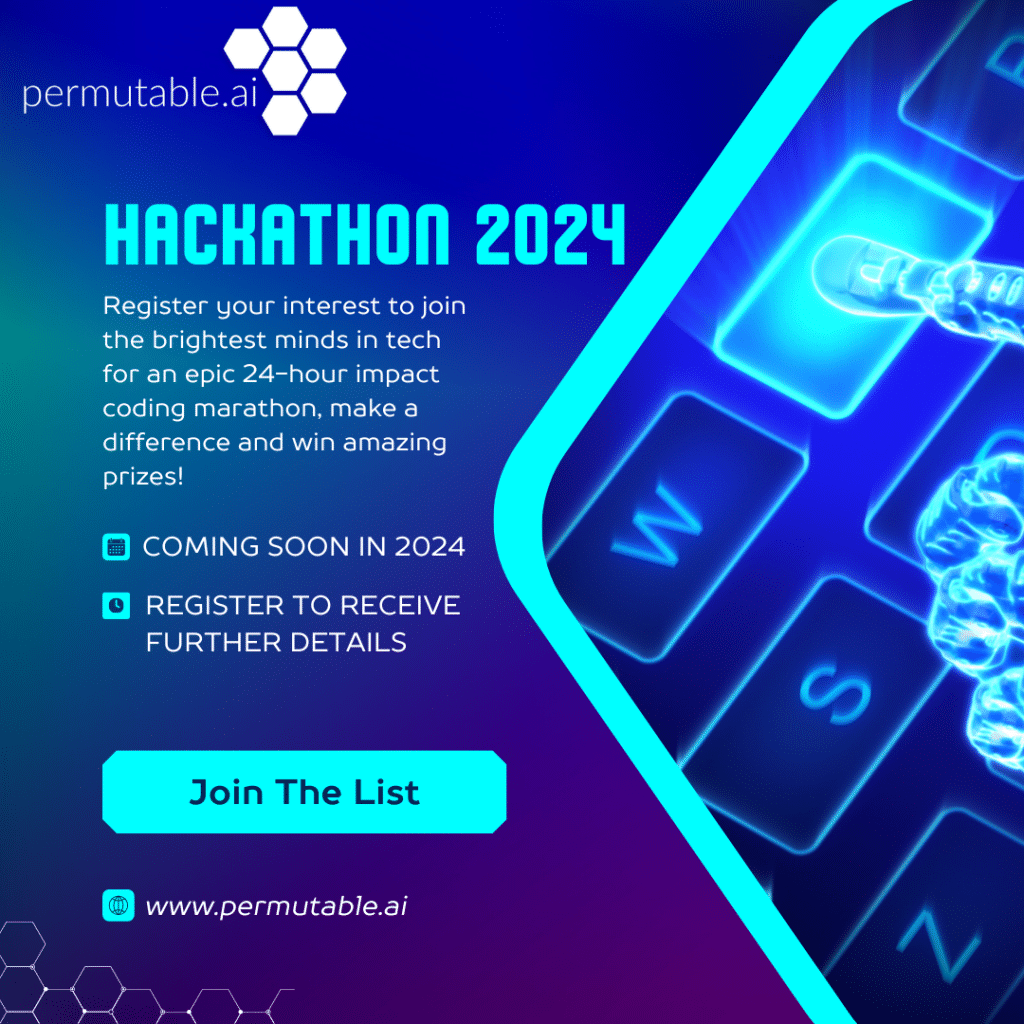 Are you ready to be a catalyst for positive change?
Are you prepared to step into the role of a dynamic force for positive change? Seize the opportunity to make a tangible impact by becoming a participant in Permutable AI's inaugural Impact Hackathon 2024. This unique event invites you to play a pivotal role in a global community bound by a shared dedication to devising innovative solutions that directly address and resolve the most pressing sustainability challenges of our time.
Why participate?
Impactful solutions:
Harness the power of data and technology to create real-world solutions for sustainability issues.
Collaboration:
Network with like-minded individuals, industry experts, and thought leaders passionate about sustainability.
Prizes and recognition
: Win exciting prizes, gain visibility, and be recognised for your contribution towards a sustainable future.
Exclusive insights: Gain access to cutting-edge insights from Permutable AI's data analytics expertise and team.
What to expect:
Challenge areas
: Tackle real-world sustainability challenges across deforestation, climate change, and biodiversity.
Expert mentorship
: Receive guidance from the Permutable AI team throughout the hackathon.
Innovative solutions
: Work alongside a diverse group of innovators to develop solutions that make a tangible impact.
Register your interest: Hack for impact in 2024!
Be part of a movement that leverages technology for positive change. Register your interest now, and be the first to receive updates on the Permutable AI Impact Hackathon 2024.