Founded by Wilson Chan at the beginning of 2020, London-based Permutable Technologies has been largely self-funded but has also secured funding from Innovate UK. The company intends to develop a "global consciousness", capable of providing the full scope of transparency needed to ensure that we can each fulfil our role in addressing the climate crisis. 
As more and more businesses have begun to advance their sustainability strategies, it is vital that their commitments are backed by real-world action that can be monitored and assessed with total clarity. Without transparent data, it is impossible for stakeholders to determine whether companies are truly walking the walk, rather than merely talking the talk. This makes it difficult for investors to assess new opportunities or businesses within their existing portfolios, while consumers may struggle to identify choices that align with their personal values. With regulators attempting to address the issue by doubling down on their efforts to investigate and penalise greenwashing, companies themselves may suffer the consequences of making unsubstantiated claims through their heightened exposure to legal and reputational risks.
By leveraging AI technologies, Permutable believes that it has developed a viable solution to these issues.  
"We provide real-time AI-driven sustainability analytics on 200,000 + companies across every sector and throughout the entire global supply chain. This includes detailed data and reporting on 1000+ ESG markers and UN SDG indicators which can be used for supply chain due diligence and flagging unsustainable practices," explains Wilson Chan, founder and chief executive of Permutable.  
Using its AI engine, Permutable gathers up to 20 years' worth of information from media articles, company websites, annual reports and other publicly available data to generate ESG reports for each company.  
Wilson Chan
CEO / Founder
With twenty years of industry in capital markets, Wilson sets the direction of the company, products, and culture. Having spent large amounts of time building machine-learning-trading systems, he was previously head of solutions for Citibank Asia. Wilson holds a First Class degree in Mathematics from UMIST and a Certification in Machine Learning from Stanford University.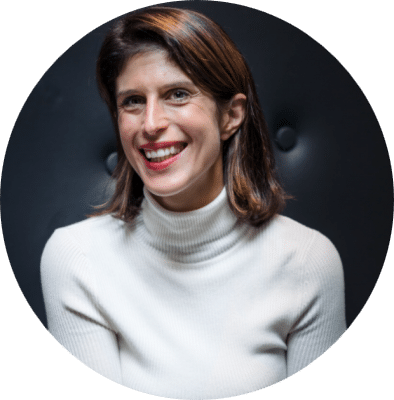 Talya Stone
Chief Marketing Officer
With fifteen years experience in communications and stakeholder management , having worked with clients including Goldman Sachs, HSBC Private Bank and other big city players, as well as a stint at London's prestigious Victoria and Albert Museum. Talya plays a key role in communicating Permutable's exciting developments and introducing key technology breakthroughs to the market.
Jon Slinn
Commercial Director
With 20 years of commercial roles within the UK and the US including at Morgan Stanley, Nortel Networks, and the large scale start up Three Mobile followed by a large stint upscaling multiple technical and sustainability SMEs and start-up businesses, Jon is passionate about sales and business development. Jon holds a engineering degree from the University of Bristol.