A tailored plan to suit your business

Access to our subscriptions give you: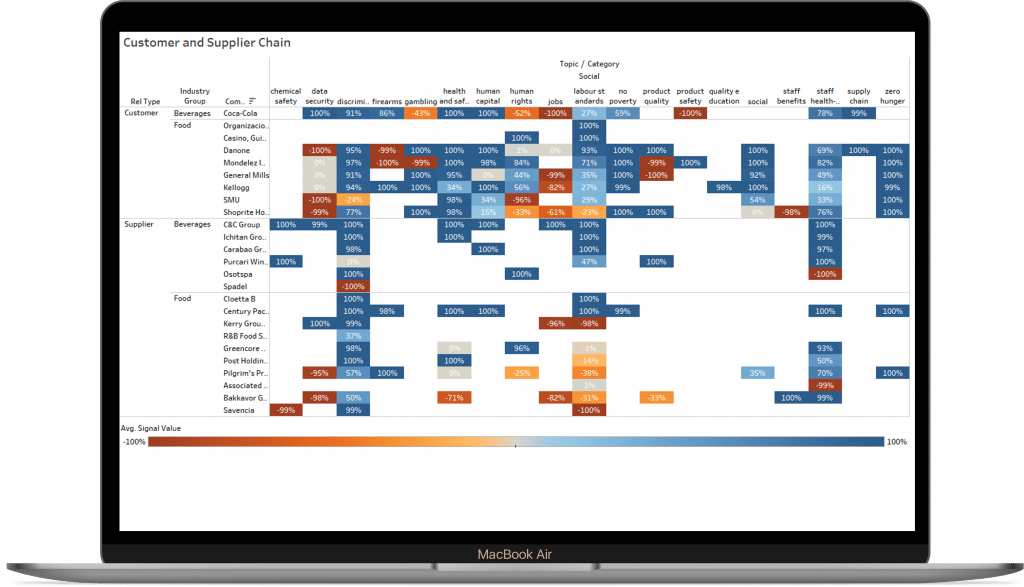 Newly established within the last 3 years and fewer than 10 employees? Benefit from our specially discounted plans designed for emerging businesses.
Optimised collaboration with our single-team plan, accommodating up to 5 members, and scalable with additional seats, exports, or exclusive add-ons.
Meet company wide objectives with a multi-team plan and improve the transfer of data between teams.
For larger plans or custom implementations, a consultant will draw up a bespoke package.
Permutable offers flexible contract lengths, ranging from monthly to annual subscriptions. We work with clients to determine the best commitment level based on their specific needs and goals.
Our services are available globally, with no restrictions or differences in features for users outside specific regions. Our platform supports sustainability tracking for over 1.1 million companies across 100+ countries.
Platforms includes advanced analytics and reporting tools that allow you to track and measure the success of your sustainability initiatives. Real-time monitoring and customisable dashboards provide valuable insights into your performance metrics
Frequency asked questions
Of course! The best way of understanding the full functionality of the Permutable platform is through a tailored walkthrough with one of our consultants.
All Permutable subscriptions are paid on an annual or monthly basis. You can pay via invoice or with a credit card.
Permutable prioritises data security by implementing industry-standard encryption protocols and robust access controls. Regular security audits and compliance with relevant regulations ensure the confidentiality and integrity of your data.
Yes we do, if you would like to use our data for course curriculum or project work, then please get in touch!
Once you are happy to proceed and have signed our terms and conditions then set-up should take no longer than a few days.
Due to our customised and personalised packages, pricing remains a varied factor. Please arrange a call with one of our experts to determine what range and tier is best suited to your use case!